Careers at Ultra Tech
Ultra Tech Machinery is a well-established complete manufacturing process solution provider and is well regarded as a business having big company capabilities with small company benefits.  Ultra Tech supplies a variety of world-class solutions to a diverse customer base.  Core business divisions include: Special "one-off" machines, Turnkey manufacturing systems, Automation systems (robotic and dedicated), and Rebuilds / Upgrades.
Robot Engineer / Programmer
Robot Engineer / Programmer
We have a well-established and growing automation division seeking an experienced Robot Engineer / Programmer. 
Requirements:
Applicant must have good communication skills.
A minimum of 2 years' experience programming, setting up, and operating Fanuc, Yaskawa Motoman, or other articulating robots.
Applicant must have a hands-on understanding of pneumatic and electrical systems.
PLC and HMI experience a plus.
Vision experience (iR-Vision, Keyence, Cognex) a plus.
Position requires some travel (20%-35%). Some being overnight stays.
Competitive wages with full benefits.
Responsibilities:
Program and setup robotic cells based on provided robot functional specs.
Train customers on operating, performing PM's, troubleshooting and repairing robotic equipment.
On-Site installation of robotic cells.
Work on and support auxiliary equipment such as CNC milling, turning, and special purpose machinery.
Assist in creating operation and technical manuals of robot cells.
Applicant will be required to work on other automation/machinery such as CNC milling, turning, and special purpose machinery.
We offer:
Free training courses in robotics, vision, and other applicable job-related tasks.
Competitive wages
Full benefits
401K
Apply
Project Manager
Project Manager
Description:
This person would report, manage, and drive schedules that include multiple sources, some of which include: customers, outside vendors, and internal resources. The candidate would work in a group environment with the Sr. Project Managers and others on the Project Teams.
The candidate needs to possess good communication skills and have proper grammar and fluent technical writing skills. A minimum of 5 years' experience in large-scale capital equipment project management is required. Knowledge of Microsoft Project along with fluency in Microsoft Word and Excel is necessary. AutoCAD / Inventor experience is also a plus.
We offer:
Above average compensation
A great benefits package with medical, dental, vision, and a 401k plan
New 80,000 sq. ft. facility
Work for a stable family-owned organization
All qualified applicants will receive consideration for employment without regard to the individual's race, color, sex, national origin, religion, age, disability, genetic information, status as a military veteran or any other characteristic protected by applicable law.
Apply:
Outside Sales Engineer
Outside Sales Engineer- Automation Specialist
Company:
Ultra Tech Machinery, a well-established robotic automation systems supplier with full integration and turnkey capabilities, is seeking an experienced outside sales specialist for Ohio, Western PA, and surrounding area. Automation sales experience and territory knowledge is required. Position includes managing an existing customer base as well as developing new customers.
General Position Responsibilities:
Identify and contact potential customers for robotic automation systems
Generate and qualify automation sales leads
Support company machine tool regional sales managers
Provide technical information required for proposal development
Present automation proposals to the customer
Cultivate automation sales within a given territory and some strategic key accounts.
Work with customers and support staff to determine the best solution(s) for automation requirements
Manage multiple opportunities concurrently while continuing to develop new relationships and projects.
Timely follow up to inbound inquiries, marketing qualified leads, and referrals
Proficient in software like Word, Excel, Outlook e-mail, and Adobe Acrobat used in generating proposals, study documentation, and other reporting requirements.
Travel is required daily within the territory- primary areas of coverage are (OH, Western PA, IN, MI)
Qualifications:
Strong ethical and moral character
2 or 4-year college degree.
Minimum of 5 years' experience selling, designing, or implementing robotic automation systems or automation system components.
Working knowledge of typical automation system peripheral components (ex. material handling, automatic feeding, vision processes, system controls)
Working knowledge of typical manufacturing processes
Familiarity with major robot manufacturers
Organized, Personable, Persistent.
Must have good interpersonal, verbal, and written communication skills.
Salary & Benefits, Including:
Base Salary + Commissions
Expense Reimbursement
Auto Allowance
Health Insurance
Prescription card
Life & Disability Insurance
401(k) & Profit Sharing
Paid Vacation
Paid Holidays
Required experience:
Apply:
Field Service Engineer
Field Service Engineer
Responsibilities:
We are seeking an experienced Field Service Engineer.
Applicant must have good Customer skills
Minimum of 5 years experience maintaining, setting up, and operating CNC machines.
Applicant must have hands-on understanding of the hydraulic and electrical systems.
The applicant will be required to service other machine tools such as CNC milling, turning, robotic, and special purpose machinery.
Position requires mostly day travel with a small amount of overnight travel.
Competitive wages with full benefits.
Requirements:
Five years of Machine Service experience
Apply:

297 Ascot Parkway
Cuyahoga Falls, OH 44223
Ph: (330) 929-5544
Fax: (330) 928-8458
Memberships/Affiliations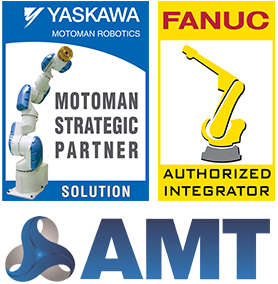 Stay Connected
Sign-up to receive our latest case histories, new product developments and company news.
We never sell or misuse your email.